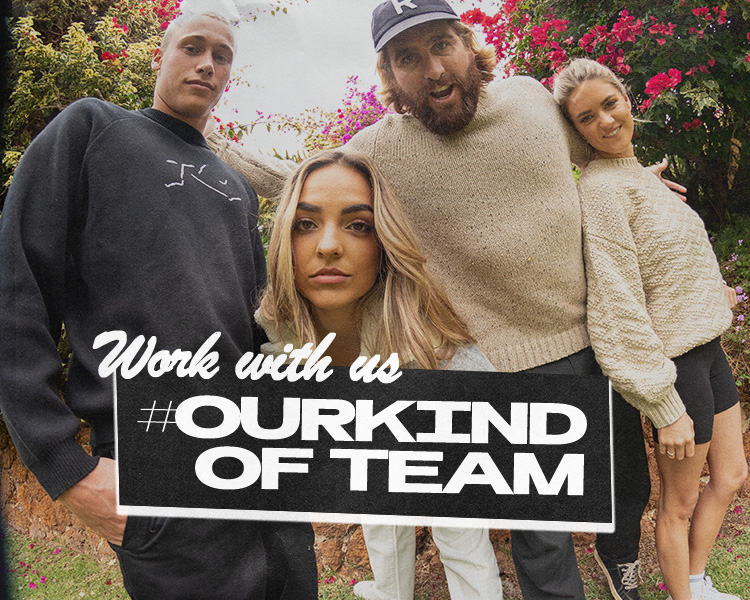 Careers at Rusty, are you #ourkind?
Rusty is an alternative surf lifestyle brand, proudly headquartered in Perth, Western Australia. Born in the mid-80's in San Diego, California by the iconic Rusty Preiesendorfer, our brand has stayed true to it's deep roots in surf heritage.
Salt water runs in the blood of both our brand and our team, which is apparent by the dripping wetsuits and towels that hang outside reception most days! Above all, our mission has and always will be to lead the charge and push trends and technology in surf and apparel design.
We like to attract people who are forward thinking, love being creative and are passionate about the surf and fashion lifestyle.
If you are interested in becoming part of our team, please check out our current opportunities.
Feel free to contact us at jobs@rusty.com.au for expressions of interest!